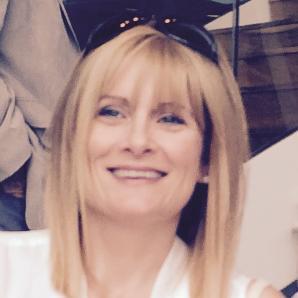 I discovered nametag labels in Melbourne, Australia when I lived there for 10 years.  Our children were born there and they attended crèche, kindergarten and school there.  That's where we came into the world of personalised name tag labels. All personal items such as baby bottles, soothers, drinking bottles, lunch boxes, cutlery, shoes, coats, and books were labelled. So, I labelled EVERYTHING. And guess what: it worked. My children never lost a shoe at sports events or an expensive school jumper or coat in the playground. Labelling became standard practice in our home -as it was in every other home there.



Upon returning to Ireland to live I couldn't help but notice that all crèches, playschools, kindergartens and schools had a Lost Property box which contained plenty of unclaimed unlabelled items. Parents at school gates and outside dance classes & sports activities would complain about their child either losing his or her football jersey, ballet slippers, coats or bringing home the wrong one. This gave me the idea of introducing customised stick on labels and iron on labels
 to families in Ireland. 



We looked around to find the best equipment and suppliers.  We wanted to be able to provide families with microwave and dishwasher resistant stick on labels that are user friendly, durable and long lasting, and iron on nametag labels that are washing machine and tumble dryer proof. They also have to be visually appealing to children – fun and groovy with a selection of funky fonts and colours to select from. Furthermore they must represent value for money and make you so pleased that you will tell everyone you know to 'label their stuff with MyStuff'.



At MyStuff™ we pride ourselves on our product quality and customer satisfaction.   We appreciate each and every customer and are always delighted when customers come back to us year in year out.  
MyStuff™
 is proud to be Irish owned with all our products produced to order from our base here in Kilkenny. 

Contact us for further information by Phone:  056 7793231 or Email:  Sales@MyStuff.ie
Purchased on-line on Sunday night, beautiful labels delivered on Tuesday morning - great service and delighted to be able to buy Irish in these challenging times - thank you
Thank you very much for sending the labels so fast. They are fantastic, Can't wait to try the shoe labels also. You have a customer for life here!
They have arrived and I am very pleased. Thank you for such prompt service. Go raibh maith agat,
Very impressed with your sales team and very nice to do business with ye. Will certainly tell my friends about ye.
Hi there, I received my order today - super speedy - with many thanks.
I got my labels this morning, thank you for being so efficient as always
Just wanted to say thanks so much for such a great service. Got labels 7 months ago and between bottles, Cups and bowls etc... Dishwasher, microwave, sterilizers and crèche they've really stood test. It's a great product and even better because it's Irish. People always comment on the labels and I am always happy to recommend mystuff.ie. As soon as someone mentions a crèche, I say oh you should look at mystuff. I'll definitely be coming back when we're getting ready for school.
I love your stickers! My son Zak has been using them on his lunchbox, juice, everything for school and they have made life a lot easier as the school mayhem starts again. Just wanted to let you know! Love that they're dishwasher proof. Thanks for coming up with a great idea
Just wanted to say a big thanks for such speedy service - arrivied within 2 days - pretty impressive for week before back to school. Kids love their cool labels!
Just wanted to give you a little feedback on my order done. Thank you for having it sent so promptly over, it went so fast,.. thanks. And the sticker quality is absolutely great. They survived dish washer and rough handling in school bags, so far. Thank you very much, will definitely order more in future... It is a big pleasure to receive great quality service and great quality products, not really a common happening in those days...
The stickers arrived this morning, the girls are very delighted. Look forward to dealing with you next summer! Thanks again